Exclusive
Michael Jackson's Oldest Son Could Be Called As Rebuttal Witness In Conrad Murray Trial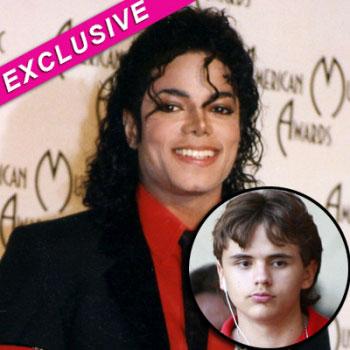 Michael Jackson's oldest son, Prince, could be called as a rebuttal witness by the prosecution in the involuntary manslaughter trial of Dr. Conrad Murray, a source close to the Jackson family reveals exclusively to RadarOnline.com.
Even though the prosecution hasn't rested its case, there is a very real possibility that Prince will be called as a rebuttal witness by Deputy District Attorney David Walgren.
Article continues below advertisement
"Prince is willing, able, and very much wants to testify. The district attorney's office is in contact with Katherine Jackson about Prince testifying," a Jackson family insider tells us. "The district attorney's position is right now -- that Prince not be called in their case. It will be a strategic decision to put Prince on the stand."
As RadarOnline.com previously reported, both Prince and Paris want to testify against Dr. Murray, even though their grandmother, Katherine is steadfastly against it.
"Prince and Paris are determined to take the stand, though. Ultimately, I don't believe Katherine will deny them that chance, even though she doesn't want them to and has told them so," the source said. "The kids have said they don't want their father's legacy to be tarnished by the trial and they believe their evidence will help convict Dr. Murray.
"The district attorney will assess Dr. Murray's defense, and there will be one factor in determining if Prince is called to stand," the source says, but won't reveal what would compel Walgren to put Prince on the stand.
MORE ON:
Celebrity Justice
Article continues below advertisement
"If Prince is put on the stand, it's likely that Judge Pastor would not allow cameras to show his face. Children testify all the time in criminal cases. Prince was an eyewitness to the tragic moments of his dad's life as it was ending," the source reveals. "If he was an adult, there would be no hesitation in putting him on the stand. If Prince is asked to testify, he will be ready. Prince is extremely bright and well spoken, and loves his father tremendously."