Lindsay Lohan Shows Up For Morgue Duty -- Very Early!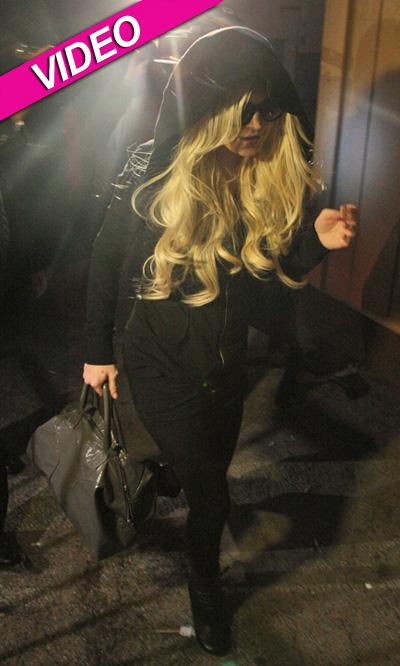 She wasn't going to make this same mistake twice! Lindsay Lohan showed up an hour and a half early Friday morning to the Los Angeles County Morgue to begin serving her community service, one day after she was turned away for being tardy.
Lindsay's rep, Steve Honig, tells RadarOnline.com: "Lindsay arrived at the L.A. County Morgue at 5:35 a.m. She is sitting in her car waiting for them to open. Her orientation starts at 7."
Article continues below advertisement
Cameras captured the Mean Girls star, 25, walking into the morgue shortly after 7am. As she starts fulfilling Judge Stephanie Sautner's order to put in a minimum of 16 hours per week before her probation violation hearing on November 2.
Coroner's spokesman Ed Winter confirmed that Lindsay arrived "well before the time she was supposed to be here." Winter also said she was allowed to enter through a private door out of respect for families of the deceased, due to the number of media there to cover her arrival.
The troubled actress was turned away from the morgue on Thursday when she arrived nearly 40 minutes late, claiming she couldn't find the entrance.
As RadarOnline.com exclusively reported, once Lindsay's day freed up on Thursday, she met up with her psychologist in Beverly Hills for a counseling session -- which sounds like a walk in the park compared to what Lindsay can expect in the morgue, where she'll be cleaning toilets, among other jobs.