Exclusive
Sheriff Will Closely Follow Judge's Possible Jail Sentence In Lindsay Lohan Case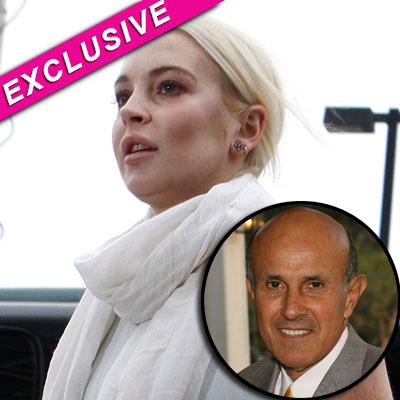 Los Angeles County Sheriff Lee Baca will closely follow any possible jail sentence imposed in the Lindsay Lohan probation violation hearing in connection with her misdemeanor grand theft case, RadarOnline.com is exclusively reporting.
Lohan has a probation violation hearing scheduled for November 2, after she got booted from the Downtown Women's Center, where the judge had ordered the actress to perform her community service obligation.
Article continues below advertisement
Judge Stephanie Sautner expressed her frustration during LiLo's progress report hearing on Wednesday, saying that if she imposed a jail sentence on the embattled actress it was likely that she would do no actual time behind bars because of overcrowding.
Attempting to send a message to the judge, Sheriff Lee Baca, who oversees the county jails in Los Angeles, told a Los Angeles Fox affiliate that he has space in the jail for Lohan, and also that she could benefit from substance abuse counseling while there.
"If Judge Sautner determines that Ms. Lohan is in violation of terms of her probation, and sentences her to jail, she would be remanded into custody at the Lynwood Correctional Facility for women," Nicole Nishida, spokesperson for the Los Angeles County Sheriff's Department tells RadarOnline.com.
"Ms. Lohan did serve a sentence under house arrest recently because of jail overcrowding. If Judge Saunter were to state that she wants Ms. Lohan to serve time behind bars, and not at home, it's something that would be taken into consideration by officials. There is rampant overcrowding in Los Angeles County jails, and inmates are currently serving about 25% of their imposed sentences."
Article continues below advertisement
Sheriff Baca felt that Lindsay would tremendously benefit from substance abuse programs if she is sent to jail, and that she would need to spend at least 60 days behind bars to fully benefit from it. According to Nishida, "Ms. Lohan can't be forced to participate in any programs that are offered to inmates while incarcerated. There are a variety of programs that are offered to inmates to better themselves while in custody, from substance abuse to parenting classes. However, the judge can't force Ms. Lohan to enroll in any of these programs, if she is sentenced to jail."
Lohan came under fire for her behavior while under house arrest. As RadarOnline.com previously reported, Lohan was spotted partying during her 35 day "incarceration" as well as carrying out a roof top photo shoot and enjoying BBQs with family and friends.
Lindsay could be sentenced to 18 months behind bars if Judge Stephanie Sautner determines she has violated terms of her probation.
RELATED STORIES: