Gym Teacher Charged With Having Lesbian Affair With 14-Year-Old Student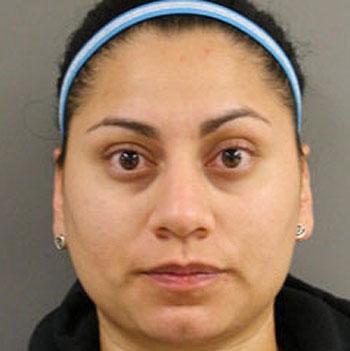 A Texas physical education teacher and coach has been charged with two counts of improper relationship between teacher and student and two counts of sexual assault of a child for her alleged relationship with a 14-year-old student – and RadarOnline.com has the details.
Rebecca De La Garza, who taught at Thompson Intermediate, was arrested at her home on Thursday and posted $120,000 bond on Friday after appearing in court, according to KHOU Houston.
Article continues below advertisement
According to court documents, De La Garza had sexual contact with her 8th grade student from fall 2010 through summer 2011, which usually occurred on school grounds.
Police claim they have found about 22,437 text messages and 2,400 phone calls between the student and De La Garza.
The victim's parents found out about the relationship and promptly contacted authorities. De La Garza was put on administrative leave over the summer, as soon as the school learned about the allegations.
MORE ON:
Celebrity Justice