5 Browns Dad Conducted Hundreds of Acts of Sexual Abuse On His Daughters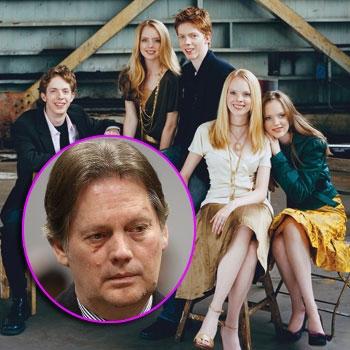 Mormon father Keith Brown was convicted of sexually abusing his three daughters, but RadarOnline.com has learned that the crimes against the trio went far beyond what the pedophile was eventually jailed for.
A newly released police report shows that the crimes against the female members of the 5 Browns piano group was much more extreme than the jury who convicted their father was made aware of because the victims were trying to protect their abuser, reported the Salt Lake City Tribune.
Article continues below advertisement
According to shocking police and court reports, at least one daughter was abused hundreds of times over the course of at least eight years and across state lines.
As each child got older, Brown then moved on to their younger sibling, revealed Deputy Utah County Attorney David Sturgill said last week.
Victims of sexual abuse aren't usually identified but Brown's daughters, Melody, Deondra and Desirae, gave permission for their names to be used in the reports.
"Each victim told me she feels terrible about bringing this information forward; however, due to their father recently obtaining some young female clients where he represents them in his business, they are concerned these things may begin to occur with some of these clients," the police report stated.
Brown's repeated and regular abuse of his daughters only came to light after he was involved in a car crash and reporters discovered that charges had been filed against him just days before.
MORE ON:
Celebrity Justice
Article continues below advertisement
"The position of a case of this magnitude was to have it resolved as quickly and quietly as possible," Steven Shapiro, defense attorney for Keith Brown, said. "The intention was to not have this be any sort of a media event."
He went on to say that many close to the family knew about the abuse well before the daughters ever came forward.
The girls have since severed all professional contact with their father and are now focusing on "managing their lives, careers and the ongoing healing process," they said through a spokesman.