Teacher Arrested For Sexting Student & Showing Him Naked Photos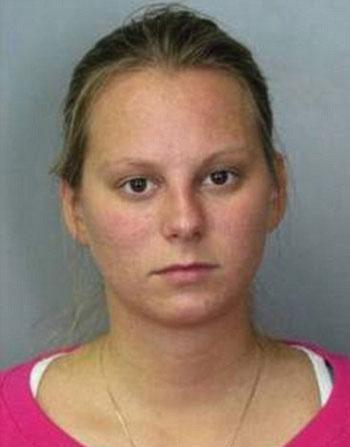 Sounds like this teacher took sex education too far!
A Delaware substitute teacher was arrested and charged for providing obscene material to a minor, after showing her 15-year-old pupil naked photos of herself during class – and RadarOnline.com has the shocking details.
In May, police began investigating 22-year-old Meagan Gordon, after a student's parent filed a complaint that she had been sending inappropriate text messages to her underage son. The mother maintained that the text messages implied that the young boy had viewed nude photos of the teacher, according to WBOC News.
Article continues below advertisement
Detectives believe that the 15-year-old boy found Gordon's cellphone on her desk and brought it to the boy's bathroom, where he viewed several photos of her without her clothes on. After returning the phone to her, she proceeded to give it back to him and allowed him to continue looking at the naked pictures. Later, she traded phone numbers with him and proceeded to engage in inappropriate text messages.