Bill Clinton Birthday Concert Is A Star-Packed Blockbuster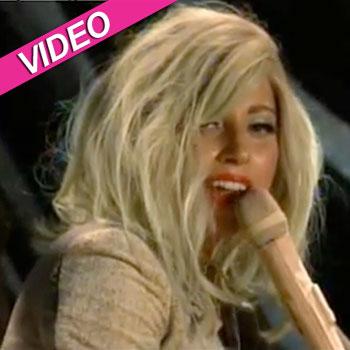 Think the Oscars, Emmys and Grammy Awards all rolled up into one. A Decade of Difference: A Concert Celebrating 10 Years of the William J. Clinton Foundation brought out just about every A-lister in Hollywood.
The event -- also an unofficial 65th birthday party for the former president -- took place Saturday night at the legendary Hollywood Bowl.
Channeling Marilyn Monroe when she sang Happy Birthday to John F. Kennedy, Lady Gaga brought down the house signing Bad Romance, which she tweaked into Bill Romance.
Article continues below advertisement
Usher was so animated on stage, he literally split his pants!
Other performers included Bono and The Edge, Stevie Wonder and Kenny Chesney.
Ashton Kutcher, minus Demi Moore, took to the stage to talk about his (and Demi's) DNA Foundation, and how he'd been inspired by Clinton's global good works.
Also spotted in the audience were: Barbra Streisand and James Brolin, Ellen DeGeneres and Portia de Rossi, Fergie and Josh Duhamel, William H. Macy, Jessica Alba, Colin Farrell and even Lindsay Lohan.
Clinton, who was joined by his wife Hillary and daughter Chelsea, joked that he thought he'd "have a heart attack" when he learned Lady Gaga would be singing for his birthday.