Exclusive
Balloon Boy Dad Turns Into Rapping 'Aluminum Man' In New Music Video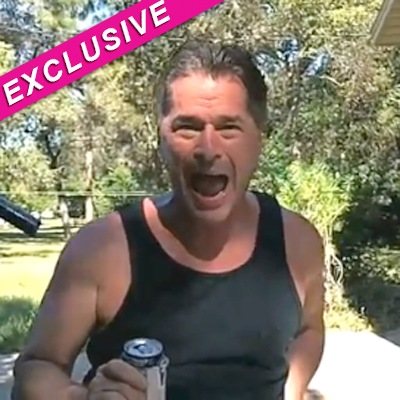 Balloon Boy dad Richard Heene takes on the persona of "Aluminum Man" in a new music video, and only RadarOnline.com has your first look.
Written and performed by Smokey Miles with a special appearance by Count Smokula, the video Aluminum Man features Richard as a super hero and even has a surprise appearance by Balloon Boy himself, Falcon Heene and his brothers.
"He's rapping and acting like a maniac," Smokey told RadarOnline.com in an exclusive interview.
Article continues below advertisement
"We shot our part in L.A. about three months ago with the Aluminum Man band and then sent him the stuff and he shot it in Florida and we just got it done last week. His wife Mayumi edited it!"
As RadarOnline.com previously reported, Richard struck a licensing deal over the summer for his HEENEDUTY Truck Transformer that he hopes will make him a multi-millionaire.
"I guess he wants people to like him," Smokey said for the reasoning behind Richard's latest music video. "Since he works with aluminum people were joking that he's Aluminum Man... They're looking at him like a super hero."
Richard gained public notoriety when he was sentenced to 30 days in jail and given 60 days community service for the October 2009 stunt in which he claimed his son Falcon had been taken away into the sky by a homemade balloon.