Exclusive
EXCLUSIVE INTERVIEW: 'Balloon Boy' Dad Hoping New 'Transformers' Invention Will Fund Legal Battle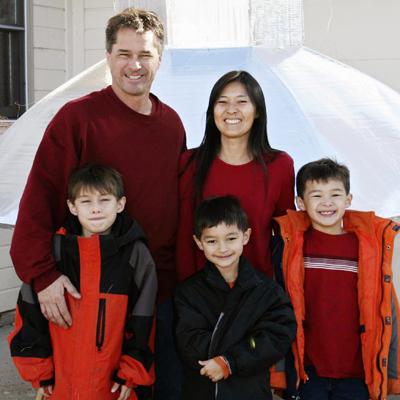 'Balloon Boy' dad Richard Heene is hoping that his new 'Transformers style' truck utility invention will fund his planned legal battle against the Colorado Police as he vows to clear his name once and for all.
"In the coming weeks, I will unveil my Transformers style truck utility invention that I believe will blow people away," Heene told RadarOnline.com exclusively.
"As a contractor for many years I know what kind of device builders and the public have been looking for and I believe it will do really well.
Article continues below advertisement
"I have already signed a pre-contract with AME International - who make quality products and equipment for tire and wheel service.
"They are interested in marketing my device although we have yet to sign off on the final financial details. My 'Bear Scratch' was successful, and I sold several hundred of them and I'm in talks to get them in several stores now too.
"I'm determined to do whatever it takes to clear my name and I know that my latest invention will allow me to fund that fight.
Article continues below advertisement
MORE ON:
Celebrity Justice
VIDEO: Heene's Bear Scratch Commercial
Heene says he's compiled a DVD with over one hour of evidence which he claims shows that he was set-up.
Although Richard Heene and his family have been trying to rebuild their lives by relocating to Florida, the recession has made it difficult. Heene says he's found it tough to get work as a building contractor with some customers refusing to hire him because of the 'Balloon Boy' saga.
Article continues below advertisement
To help make ends meet, Heene has been selling a back itching post called a 'Bear Scratch' to bring in some extra cash and his three sons have formed a boy-band.
In addition to Heene's sentence, the family was fined $36,000 and his wife, Mayumi Heene, was given 10 weeks of community service and placed on probation.
RELATED STORIES:
VIDEO: Balloon Dad Denies Hoax: "The Sheriff Is A Liar"