Ashton Kutcher's Alleged Hook-Up Is A 'Party Girl Who Knows What She Wants,' Says Pal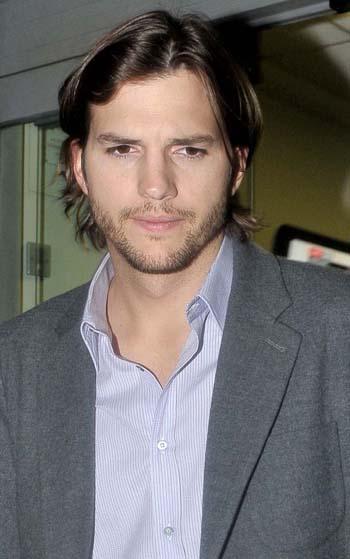 She's the blonde bombshell rumored to have hooked up with married star Ashton Kutcher, but who is Sara Leal and how did she end up partying with the rich and famous?
RadarOnline.com can reveal that while the pretty 23-year-old is a regular on the club scene in Las Vegas, San Diego and Los Angeles, she is actually a small town girl from McAllen,Texas.
According to friends who spoke to the UK's Daily Mail Leal was anxious to escape the place she grew up and moved from there nearly two years ago to make a different life for herself.
Article continues below advertisement
However instead of landing a regular job, Sara reportedly spends her time entertaining rich men on the party scene.
"Sara's a great girl," said one of her closest friends, party promoter Gavin Naumoff. "My job is to round up hot girls and bus them into clubs in San Diego or Vegas. The girls get free booze, food, whatever and they attract rich and famous guys to the clubs."
Of the topless photo of Leal which has recently surfaced, he said: "She's a wild girl and loves to party. She is someone who knows what she wants and is determined to get it."
More Confirmation That Demi Moore & Ashton Kutcher Have Split
What she may have gotten is an embarrassed Demi Moore filing for divorce! As RadarOnline.com has been reporting, Demi and Ashton are essentially living apart and have been for weeks. They spent their sixth anniversary on separate coasts last month, with Ashton heading to San Diego to party. That's where he met Sara.
Leal's father Artuo insists his daughter is "a wonderful girl, an innocent girl."
Article continues below advertisement
Yet one of her closest high school friends told The Mail, Sara always "hoped to find a richer older guy to take care of her. She wasn't great at anything in particular that would have enabled her to make it on her own. But she was good at looking good."
Leal is yet to speak out publicly about the alleged incident but she has already retained a high powered attorney. He has so far declined to respond to any media calls about his client.