Amanda Knox Appeals Verdict – Watch It Here Live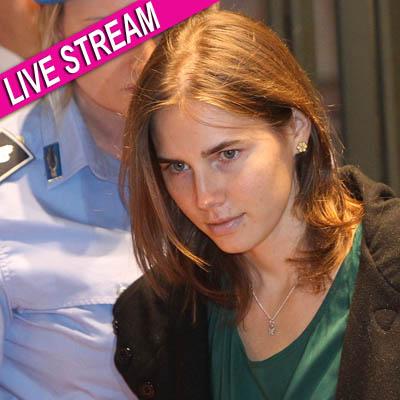 A verdict in the Amanda Knox appeals case is now expected to be announced sometime around 3 p.m. or 3:30 p.m. ET Monday, and RadarOnline.com will live stream the decision as soon as it is announced.
As RadarOnline.com previously reported, the American exchange student, 24, is appealing her conviction for the murder of her British roommate Meredith Kercher.
Earlier Monday, Knox tearfully addressed the appeals court and said: "I did not kill. I did not rape. I did not steal," she added. "I was not there."
Article continues below advertisement