Amanda Knox Attends Mass And Plays Guitar On Eve Of Verdict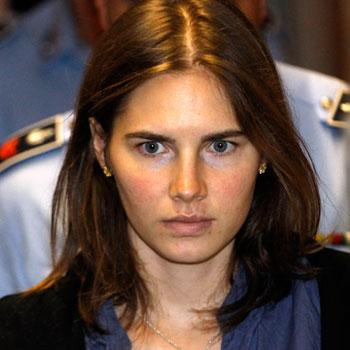 Amanda Knox attended Mass Saturday afternoon at her prison outside Perugia, Italy. She also played guitar at the service.
"You can imagine how she is but Amanda envinces great strength and hope," the prison chaplain, Rev. Saulo Scarabattoli told reporters.
Amanda and her former boyfriend Raffaele Sollecito will be back in court Monday where they'll each have a chance to address the two judges and six jurors who will decide whether their murder convictions should be upheld, modified or completely overturned.
Article continues below advertisement
The two were convicted in 2009 of the brutal slaying of Meredith Kercher. She and Amanda were both exchange students in Perugia, and shared a small house when she was found murdered in 2007.
Knox and Sollecito have since mounted a spirited appeal of the conviction, which under Italian law is essentially an entirely new trial.
Following the church service yesterday, Knox was also able to speak to her grandmother in Seattle for about 10 minutes, Amanda's dad Curt Knox revealed.