Amanda Knox Murder Appeal: Victim Meredith Kercher's Sister Speaks Out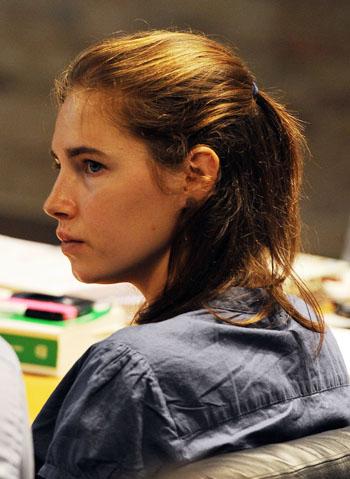 Amanda Knox is back in an Italian courtroom Monday, as she continues to appeal her conviction for the 2007 murder of Meredith Kercher. And the whole process has the sister of victim Meredith Kercher going public with a highly emotional appeal for justice.
In a letter released by her family's Italian lawyer, Kercher's sister Stephanie, says: "In these last few week we have been left seriously anxious and greatly troubled by the news regarding the original DNA findings. It is extremely difficult to understand how the results, which were obtained with great care and presented in the first trial as valid, could now be regarded as irrelevant."
Article continues below advertisement
Knox and Kercher were college exchange students -- Knox is from the Seattle area, Kercher was from the UK -- when Meredith was found brutally murdered in the house they shared. Knox was convicted of the bloody crime in 2009, along with her then-boyfriend Raffaelo Sollecito and another man.
As part of her appeals process, new DNA experts were brought in, and as RadarOnline.com previously reported, they found the DNA evidence used to convict Knox unreliable and recommended it be excluded.