Amanda Knox Will Find Out Her Fate In Murder Conviction Appeal This Week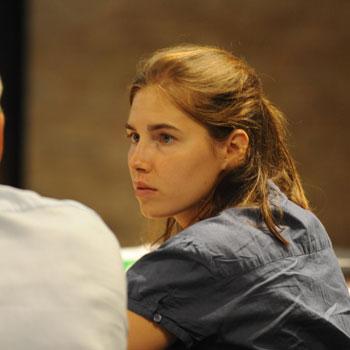 After four years behind bars, Amanda Knox will learn the verdict in her murder conviction appeals case later this week.
The now 24-year old Seattle-area woman and her then-boyfriend Raffaele Sollecito, 26, were convicted of killing her exchange student roommate, 21-year-old Meredith Kercher in November 2007 in Perugia, Italy.
But after several months of an appeals trial they are now within days of finding out if the sentences they received will be upheld.
Article continues below advertisement
The two were jointly convicted of murder in 2009 with Knox receiving a 26 year sentence and Sollecito getting 25 years.
Their appeals case is set to hear closing arguments on Friday and Saturday of this coming week, with the opportunity for both sides to offer rebuttals. A verdict will then be given by the two judges, as is customary in an Italian appeals court, and six jurors.
At the heart of the appeal was the determination by new forensic experts that the DNA evidence used to win the convictions was faulty.
Amanda Knox Appeals Hearing Delayed
There are three possible outcomes from the appeals ruling: The judges could uphold the original convictions, possibly even increasing the sentences to 30 years, they could find that a lesser crime was committed and reduce the sentences, or they could overturn the convictions completely and Amanda Knox would walk free.
RELATED STORIES: