Grandmother Goes Deeply Into Debt To Help Save Amanda Knox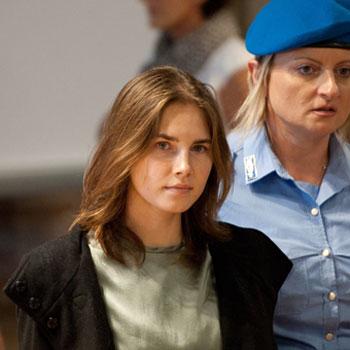 If Amanda Knox wins her freedom from an Italian prison this week, her retired grandmother is one of the first people she'll thank.
Elisabeth Huff of West Seattle has spent her entire retirement savings plus has taken out $250,000 in loans to help pay for Amanda's defense.
Amanda is Huff's oldest grandchild and in an interview with NWCN she spoke lovingly of Amanda, showing off photos of her through her childhood.
Article continues below advertisement
She was especially proud of the small painting Amanda sent her from prison last Christmas.
Knox was sentenced to 26 years in prison in 2009 for the murder of Meredith Kercher two years earlier. The women were exchange student housemates in Italy at the time of Kercher's brutal slaying.
Konx, her then-boyfriend Raffaele Sollecito and an unrelated third person were all convicted of the slaying. Knox and Sollecito were tried together and mounted a strenuous appeal after they were convicted.