Adele Cancels 10-City Concert Tour In The States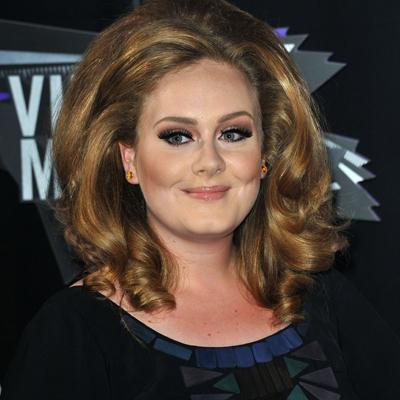 Critically-acclaimed crooner Adele announced on Tuesday that she's cancelled a 10-city tour that was slated to begin this weekend, and RadarOnline.com has learned it's because of a hemorrhage into her vocal chord.
The Rolling in the Deep singer posted an emotional letter on her website in which she said she's "experiencing problems with her voice."
The 23-year-old wrote, "its ridiculous i know! i cant believe it myself. i follow all the advice im given and stick to regimes, rules and practices to the best of my ability but it seems to simply not be enough."
Article continues below advertisement
The two-time Grammy winner said she's had vocal problems dating back to a bout with the flu last winter, and didn't fully recover but continued with her concerts (in which she sang more than she ever had before). She said the issues kicked up again during an outing in Minneapolis, Minnesota in May when her voice "switched off like a light!"
"It was literally as if someone pulled a curtain over my throat," she wrote, noting that she performed the show anyway, but encountered further problems during a concert in Denver when she experienced "what i can only describe as something ripping in my throat."
The British soul singer said she took a month off, and was able to fulfill professional commitments -- including her rescheduled shows and the MTV Video Music Awards -- but was again sidelined, this time with a respiratory and chest infection, when she returned to her native England last month.
She wrote, "i have a hemorrhage again and it is paramount that i rest and therefore wont be able to come and do these already rescheduled U.S shows which are due to start this friday in atlantic city.
Article continues below advertisement
"If i continue to pick up everything before i have properly conquered these problems and nipped them in the bud. i will be totally and utterly f**ked."
She wrapped up the letter saying that singing is literally her life, her love, her freedom and her career, noting that she's "devastated and annoyed" by the setback.
"Please have faith in me that this is the only thing i can do to make sure i can always sing," she wrote, "and always make music for you to the best of my ability. truly yours and yours only forever, adele xx".
The canceled tour dates are as follows:
October 7 -- Atlantic City, NJ
October 8 -- Durham, NC
October 10 -- Nashville, TN
October 11 -- Asheville, NC
October 13 -- Orlando, FL
October 14 -- Miami, FL
October 16 -- Atlanta, GA
October 18 -- Spring, TX
October 19 -- Austin, TX
October 21 -- Grand Prairie, TX
For more info, check out Adele's website here.
RELATED STORIES: