2011 VMA: MTV Video Music Awards - All The Winners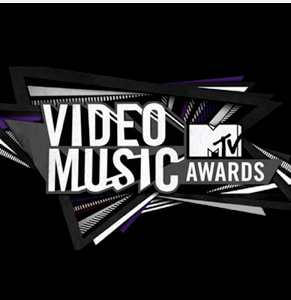 - RadarOnline.com Senior Reporter
UPDATE: Lil Wayne and his glorious grill closed out the show!
UPDATE: Video of the Year goes to Katy Perry for Firework and she thanked her fans and of course her husband Russell Brand.
UPDATE: The Hunger Games sneak peek was amazing! Jennifer Lawrence is the perfect Katniss!
UPDATE: Russell Brand says Amy Winehouse was an extraordinary talent. Tony Bennett shares the video of him recording with Amy and Bruno Mars pays tribute to the singer who tragically passed away this summer.
Article continues below advertisement
UPDATE: Best Female Video: Lady Gaga Born This Way! With heartfelt emotion Lady Gaga thanked her Little Monsters and said "I feel so blessed to be here. Gay, straight, bi, lesbian, transgendered, you were born this way!!"
UPDATE: Best New Artist: Tyler, The Creator wins for Yonkers. His bleeped out thank you started with him saying "I'm going to cry."
UPDATE: Beyonce proudly shows off her baby belly to the crowd after her amazing performance. Congratulations to Beyonce and Jay-Z - what a good looking baby they'll have!
UPDATE: Lady Gaga presented the Michael Jackson Video Vanguard Award to Britney Spears with the raciest comment of the night!
"I used to hang posers of her on my wall and touch myself when I was laying in bed," she said to a laughing Britney.
Despite a lead up with the audience cheering, the two did NOT kiss, "I've already done that," Britney said.
UPDATE: Best Male Video: Justin Bieber's U Smile wins and the adorable teen gets a congratulatory kiss from his girlfriend Selena Gomez before he goes on stage to accept his Moonman Award from the stunning Kim Kardashian.
Article continues below advertisement
"I just want to say thank you so much not only to God but to Jesus because I wouldn't be here without him, he's really blessed me. I want to say thank you to all the other nominees I'm a true fan of all of theirs so I want to share this with them. You guys are amazing."
UPDATE: Best Collaboration: Katy Perry and Kanye West win for E.T. Katy gets a standing ovation from her hubby Russell Brand and jokes "Now this is the time where you want to interrput me Kanye."
UPDATE: Best Hip Hop Video: Nicki Minaj wins
UPDATE: Best Rock Video: Foo Fighters win for Walk
UPDATE: Best Pop Video: Britney Spears! Smiling and with tears in her eyes Britney said "Thank you so much. I wasn't exepcting this. i'd like to thank God, my beautiful family Jayden and Preston Mommy loves you...to all of my fans and to Jason I love you!"
The hottest event of the year is here! Lady Gaga, Adele, Britney and more are live at the 2011 MTV Video Music Awards and RadarOnline.com has the live updates of all the winners, big moments and everything else that can happen at this star studded event.
Check back with RadarOnline.com for the inside scoop from the Nokia Theater LA Live in downtown Los Angeles.
MTV started the awards early, giving out the Best Video with a Message Award during the Pre-Show and the winner was Lady Gaga for her hit Born This Way!
Beyonce Knowles walked the white carpet showing off her baby bump, congrats to the new mama-to-be!
RELATED STORIES: