Troy Davis Execution Temporarily Delayed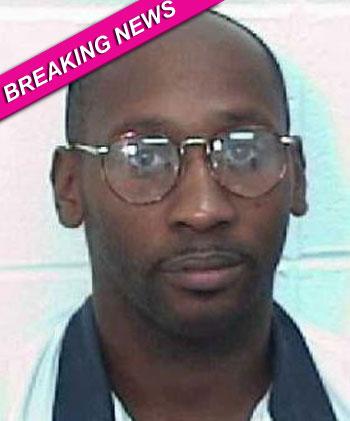 By Alexis Tereszcuk - Radar Senior Reporter
Troy Davis, the man who was scheduled to be executed at 7 p.m. on Wednesday has filed an eleventh-hour plea asking the U.S. Supreme Court to stop Georgia authorities from carrying out the death penalty, a sentence he was given when he was convicted of murdering an off-duty police officer.
Georgia prison officials were still waiting, at the time of posting, for the high court's decision about the fate of the 42-year-old who was sentenced to death in 1991.
Article continues below advertisement
Despite an outpouring of support to have the death penalty judgment repealed, the Georgia Board of Pardons and Paroles denied Davis' plea for clemency and the Georgia State Supreme court denied his plea as well.
As RadarOnline.com previously reported, a friend of Davis' said he is strong-spirited and tries to think of the greater good. "He's not just thinking of his individual life but as a larger struggle. Whatever happens, he is with God," she said.
Davis claims he is innocent in the August 1989 death of Savannah police officer Mark MacPhail, who was gunned down while rushing to the aid of a homeless man in a Burger King parking lot.
He wrote a message to the thousands of people around the world, including Pope Benedict XIV and former President Jimmy Carter, who support him in his claim of innocence. "This is not just about Troy Davis, this is a case about Justice and the Human Spirit to see Justice prevail."