Troy Davis Scheduled To Be Executed Wednesday Night; Board Rejects Clemency Plea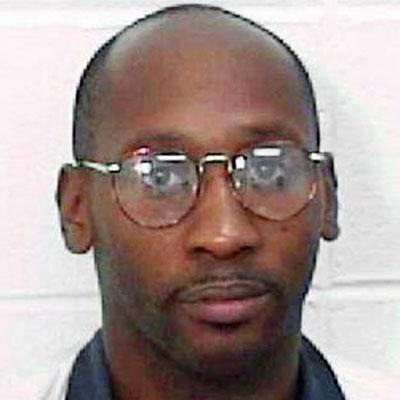 by RadarOnline.com Staff
With his scheduled execution only hours away, the Georgia Board of Pardons and Paroles has denied a last-minute plea for clemency from Troy Davis, who claims he is innocent in the August 1989 death of Savannah police officer Mark MacPhail.
The 5-person board said in a statement Tuesday they "have not taken their responsibility lightly and certainly understand the emotions attached to a death penalty case."
Article continues below advertisement
Following the decision, the late lawman's son, Mark MacPhail Jr., said that "justice was finally served for my father; the truth was finally heard."
MacPhail's widow, Joan MacPhail-Harris, said Davis " has had ample time to prove his innocence, and he is not innocent."
Proponents for sparing Davis argue the man is a victim of mistaken identity in the officer's death, which took place in a Savannah Burger King parking lot August 18, 1989.
Davis, who's scheduled to be executed via lethal injection Wednesday at 7 pm ET, has a number of high-profile supporters hoping to prevent the execution, including former president Jimmy Carter, Pope Benedict XVI, the Rev. Al Sharpton and William Sessions, the former director of the FBI.
"This is probably the most egregious injustice I have seen in a long time, to set a precedent that a man can be executed when the evidence against him has mostly been recanted," Sharpton said. "It's unthinkable."
Article continues below advertisement
Amnesty International USA director Larry Cox said that if the execution occurs as slated, "Georgia may well have executed an innocent man and in so doing discredited the justice system."
Davis did not want a last meal. He planned to spend his final hours meeting with friends, family and supporters.
His attorney Stephen Marsh said he had asked state prisons officials and the pardons board if they would allow a polygraph test. A prisons spokeswoman said she was unaware of the request and the pardons board didn't immediately respond.
"He doesn't want to spend three hours away from his family on what could be the last day of his life if it won't make any difference," Marsh said.
RELATED STORIES: