Exclusive
Troy Davis' Family Are 'Not Going To Stop Trying' To Halt Wednesday's Execution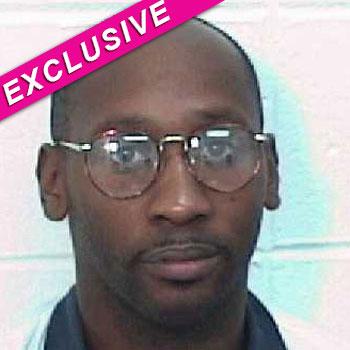 The last desperate plea for clemency made on behalf of death row inmate Troy Davis was turned down on Tuesday, RadarOnline.com has learned, despite having received an outpouring of support from those who believe that he was wrongly accused of killing a police officer in 1989.
However, the convicted killer's supporters have still not given up hope as Davis' sister spearheads a campaign to save her brother. Kim Davis launched an online petition 11 days ago at Change.org to appeal to the Georgia Board of Pardons and Paroles, and currently has 250,000 signatures supporting her sibling.
Article continues below advertisement
"She is not going to stop trying, she said she is going to keep pushing for this up until the very moment that it might happen," Jonathan Perri, Senior Organizer of the Criminal Justice division of Change.org told RadarOnline.com in an exclusive interview.
"She still has hope, people are continuing to take action by calling the parole board and the District Attorney's office. The parole board still has the power to reverse the decision that they made on Tuesday and it is possible that it could be repealed up until a few hours before," Perri explained. "The judge could still revoke the actual death warrant on Wednesday."
The 42-year-old Savannah, Georgia, native is due to be executed on Wednesday at 7 p.m. local time for the shooting of off-duty cop Mark MacPhail, who was gunned down while rushing to the aid of a homeless man in a Burger King parking lot.
Steve Hayes, spokesman for the Board of Pardons and Paroles, said the panel decided to reject Davis' request for clemency after hearing hours of testimony from his supporters and prosecutors," reported MSNBC.com.
Article continues below advertisement
As RadarOnline.com previously reported, Davis' legal team is arguing that there is "abundant evidence" that another man committed the murder and say that they have "sworn statements from three jurors who sentenced Davis to death at his 1991 trial, but who now express doubt with their verdicts and are asking that Davis be spared the death penalty."
Davis' attorneys noted that seven of the prosecution's nine witness have either recanted or backed off their testimony. More witnesses have come forward to say in sworn statements that Sylvester "Redd" Coles told them he was the one who pulled the trigger in the murder of MacPhail. Coles was at the scene of the crime with Davis.
While Davis has been up for execution four times in the past four years already and been saved, defense attorney Jason Ewart has said that the pardons board was likely Davis' last option.
Change.org aims to bring public attention to a wide variety of topics including animal rights, economic justice and human trafficking by providing a platform to build and promote online petitions.
"A lot of people from Georgia are using the platform to contact the parole board members and D.A.'s office and they have a lot of say in the case," Perri told RadarOnline.com.
Article continues below advertisement