Man Executed For Killing Texas Couple, But Different Inmate Confessed To Killings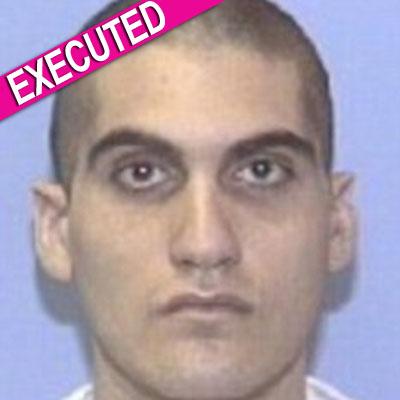 By Amber Goodhand - RadarOnline.com Reporter
Steven Michael Woods was executed on Tuesday for his involvement in the murder of a Texas couple, but RadarOnline.com has learned it was his co-defendant, Marcus Rhodes, that actually pled guilty to the murders.
Woods, 31, was given a lethal injection and pronounced dead at 6:22 p.m., according to the Texas Department of Criminal Justice.
"You're not about to witness an execution. You are about to witness a murder," Woods said just before his execution. "I am strapped down for something Marcus Rhodes did. I never killed nobody, ever.
Article continues below advertisement
"Justice has let me down. Somebody completely screwed this up. Well, Warden, if you're going to murder someone, go ahead and do it. Pull that trigger."
Woods was convicted of capital murder in 2002 when a jury found him guilty for the shooting and stabbing of Bethena Brosz, 19, and Ronald Whitehead, 21.
While Woods admitted to hanging out with the couple, he told authorities that it was his friend Rhodes who committed the crime and police later found the victims' belongings in Rhodes' car. Woods claimed he witnessed the crime but did not participate — he claimed he had no idea Rhodes was going to commit murder and that when it happened he was too scared to run away.
Rhodes pled guilty to killing the Dallas-area couple, but Woods was also convicted for his involvement and a controversial Texas law allows a defendant to be put to death for a murder someone else committed.
According to Reuters, this was the 33rd execution in the United States this year and the 10th in Texas.
"We hold people responsible for being conspirators or assisting even in good acts," said Houston victims-rights advocate Dudley Sharp.
Article continues below advertisement