Sarah Palin Used Cocaine & Had Affair With Todd's Business Partner — Claims New Book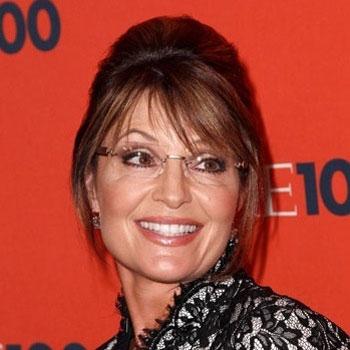 Sarah Palin has dabbled in cocaine use and carried on an extramarital affair with her husband Todd's business partner, Brad Hanson, according to an explosive tell-all book.
The new issue of the National Enquirer, which goes on sale Thursday, has an exclusive sneak peek at Joe McGinniss' highly anticipated book The Rogue: Searching for the Real Sarah Palin, and RadarOnline.com has learned some of the shocking contents.
Article continues below advertisement
The book, which is due to be published on September 20, alleges that just one year before she eloped with Todd, Sarah enjoyed a steamy interracial one-night stand with 6-foot-8 basketball great, Glen Rice. Sarah is said to have met the sportsman in 1987 when he was playing a college basketball tournament in Alaska and she was working as a sports reporter for local station KTUU.
The book also charges that before she became Alaska Governor, both Sarah and Todd dabbled in cocaine use and claims she was once seen snorting the drug off an overturned 55-gallon oil drum while snowmobiling with friends.
It also details an extramarital affair between Sarah and Hanson, claiming Todd subsequently dissolved their snowmobile dealership after he learned about the tryst between his wife and business partner, which is alleged to have lasted six months.
To find out more of the shocking secrets that are bound to impact Palin's decision to run in the 2012 presidential race, pick up the new issue of the National Enquirer, on newsstands Thursday.