Exclusive
Sarah Palin Book Won't Affect Her Decision To Run In 2012: 'She's Resilient,' Says Political Analyst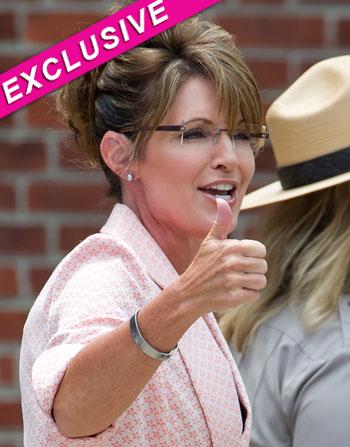 By Amber Goodhand - RadarOnline.com Reporter
Sarah Palin is used to taking a beating, so the new tell-all book that claims to reveal shocking secrets about her alleged cocaine use and an extramarital affair with her husband's business partner, won't affect her, a political analyst exclusively told RadarOnline.com.
"If she chooses to run, she's going to run," political analyst and owner of Serafin & Associates PR, Thom Serafin, told RadarOnline.com in an exclusive interview.
Article continues below advertisement
"She's resilient as hell. Because of who she is and her followers and being a public figure with incredible star power, this just will add to the aroma so to speak, coming from the kitchen."
Author, Joe McGinniss moved in next door to the Palins in Alaska, digging for his new tell-all book, The Rogue: Searching for the Real Sarah Palin, and claims the former Governor carried on an affair with her husband, Todd Palin's business partner, Brad Hanson — and enjoyed a asteamy one-night stand with NBA great Glen Rice.
As RadarOnline.com previously reported, McGinniss also claims that before Sarah became the Governor of Alaska, she and Todd dabbled in cocaine use and even snorted the drug off an overturned oil drum while snowmobiling with friends.
"You're not going to put her away with a book based on anonymous sources," Serafin said. "The whole thing is sort of comical. Some of it may or may not stick depending on what people want to believe."