Max Shacknai's Doctor Says He Might Have Been Suffocated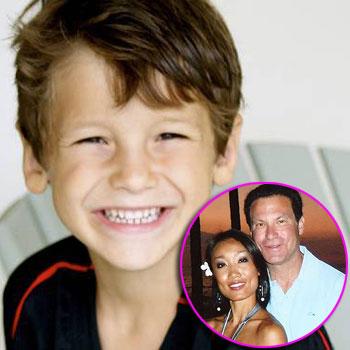 By Jen Heger - RadarOnline.com Legal Editor
Jonah Shacknai's young son Max, who was found unconscious at the base of the stairs at the family vacation home in Coronado, might have been suffocated, RadarOnline.com has confirmed.
Max's death was determined to be an accident by the San Diego Medical Examiner. Jonah's girlfriend, Rebecca Zahau, was found nude, hands tied behind her back, hanging from a balcony at the mansion, two days after Max's accident.
Article continues below advertisement
In search warrants that were just released by a San Diego judge, Max's doctor, Dr. Peterson at Rady Children's Hospital told the Coronado Police Department, "he did not feel the visible injuries were consistent with the cardiac arrest and brain swelling experienced by Shacknai. Dr. Peterson expressed concerns based on the above factors that suffocation may have occurred prior to Shacknai's fall."
EXCLUSIVE DOCUMENTS: Read The Search Warrant Issued For The Shacknai Residence
Max's mother Dina, was at her son's bedside consistently throughout his hospitalization. Following the little six-year-old boy's death, Dina and Jonah made the brave decision to have his organs donated.
Rebecca and her teenage sister Xena were the only people at home at the time of Max's accident. Cops contend that Rebecca was in the bathroom at the time of Max's accident, and that Xena was in the shower.
Article continues below advertisement