Matthew Fox Sued For $75k After Allegedly Punching Woman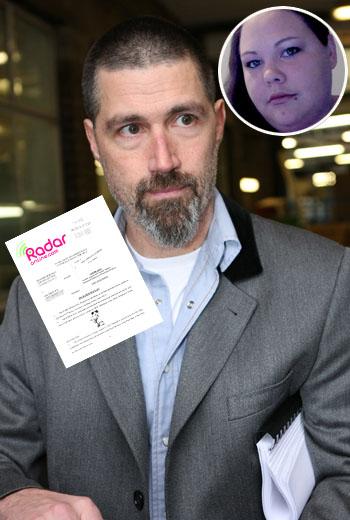 Matthew Fox is being sued for allegedly punching a woman last month, and RadarOnline.com has the court documents.
The lawsuit, filed in Ohio, claims that the Lost actor assaulted Heather Bormann after he tried to get on the party bus she was driving on August 28.
DOCUMENTS: Matthew Fox Being Sued For Assault
Bormann claims that the incident happened outside a bar in Cleveland and that Fox jumped onto her party bus and demanded that she drive him to a nearby hotel.
Article continues below advertisement
When she refused Fox apparently became belligerent and lashed out at her in a drunken state.
Bormann was driving a group who had hired her services for the night for a private event. Fox was not part of the group.
When she told the actor that she was not going to drive him to the Ritz-Carlton hotel as he requested, she claims that he then attacked her.
The lawsuit claims that Fox attacked the woman "with his fists, delivering sudden and severe blows to her right breast, groin, arm and legs, inflicting severe, disabling injury."
Bormann, 29, said that she defended herself and retaliated by "striking him in the face and head, cutting and bloodying his lip, causing him to spit blood."
But she says that she ended up hurting herself further through striking out in self-defense.
The lawsuit is claiming for $25,000 in damages for each of the three counts of battery, assault and intentional infliction of emotional distress for her ordeal plus all of her litigation expense and Attorney's fees.
MORE ON:
Celebrity Justice
Article continues below advertisement
So, in total, Bormann is hoping to get at least $100,000 from the Hollywood actor.
A source has told RadarOnline that Fox's attorney had contacted Bormann's legal reps initially after the incident and was supposed to contact them back. But that was two weeks ago and Bormann's lawyer has yet to hear back from Fox's legal team.
Meanwhile, the District Attorney's office announced Friday that it will not be pursuing a criminal case against Fox.
Heather's attorney, Norm Stark, tells RadarOnline: "The prosecutor in his infinite wisdom will not charge Matthew Fox. Heather feels terribly disappointed. What is the justice system supposed to be about?
"Someone attacks this woman unprovoked. The man Matthew Fox had metal rings on his finger and injures her, and the prosecutor doesn't think a crime took place? If he believes that no crime occurred, then that's his discretion. The City Prosecutor shares a different view than I do on behalf of my client, I disagree strongly with their approach."