Matthew Fox -- No Stranger To Controversy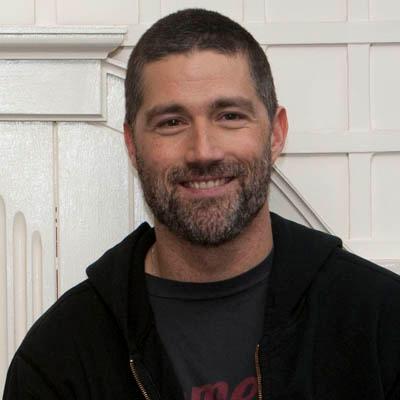 Even before getting hot in Cleveland over the weekend, actor Matthew Fox has been at the wrong end of a pointed finger in the past.
Last year, Stefani Talbott, a 27-year-old exotic dancer from Bend, Oregon, told the National Enquirer she'd slept with the 45-year-old Lost star. (Fox has been married to wife Margherita Ronchi for 20 years; the couple has two children, ages 9 and 12.)
"Yes, I've been having an affair with Matthew Fox," Talbott, who met Fox while dancing at the Stars Cabaret, told the Enquirer in it's March, 2010 issue. "We had sex together. I've got to be careful what I say — he's a married man with two kids. But I kept voice mails and text messages from him."
Article continues below advertisement
Fox has denied the allegations, but others in the Northwest town corroborated Talbott's story.
Andi Watson, a driver for the Checkers Cab company, told the Enquirer she took Fox and Talbott around December 29, 2010, and witnessed the two involved in monkey business.
Watson said the two were all over each other in her cab before stopping off at Talbott's townhome, asking her to return 90 minutes later. Watson said when she returned, the couple continued with their romantic behavior and Fox reportedly told Talbott "That was fun."
Watson said Fox had drop him off "two blocks" from his house so as not to get spotted by his significant other.
"He said, 'I told my wife I was going out with the guys. I can't afford her to see a girl in the cab,'" Watson told the Enquirer.
Watson said after Fox left, she overheard the sexy dancer bragging to a pal, "I just hooked up with Matthew Fox. We did it five times in my bed."
As we previously reported, the actor was accused of assaulting a 29-year-old Cleveland, Ohio woman named Heather Bormann in the early hours of August 28. According to the police report, Bormann said Fox "tried to board a private party bus that she was driving," and when she "got up from the drivers seat and blocked the entrance."
Article continues below advertisement