'Vampire' Teen Accused Of Attacking & Biting Woman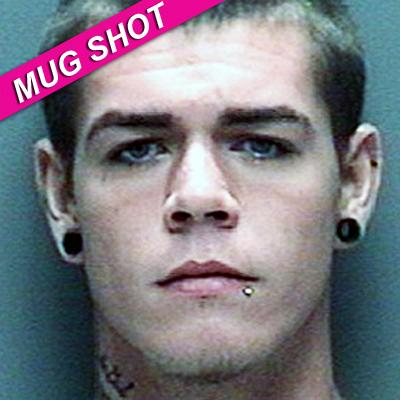 By Adam S. Levy - RadarOnline.com Staff Writer
"I've dealt with some really strange people -- you know, guys who think they're Jesus and that -- but I've never seen anything like this."
That comes from Galveston County Police Department Capt. Jeff Heyse, who's talking about Texas teen Lyle Monroe Bensley, a self-proclaimed 500-year-old vampire accused of breaking into a woman's home and biting her on the neck.
Article continues below advertisement
The woman, who said she doesn't know Bensley, told police she heard a noise in her apartment Saturday morning and Bensley suddenly punched her in her bed and dragged her out into her hallway. He then pinned her to a wall and bit her.
Police said when they responded to the scene, Bensley, clad in only boxer shorts, was hissing and growling as he tried to escape by climbing over two fences in the area prior to officers apprehending him.
Bensley told officers he "didn't want to have to feed on humans," Heyse told ABC News, adding the results of a psychiatric evaluation are pending.
The 19-year-old -- who was charged with burglary with intent to commit assault -- was being held on $40,000 bond.
Clinical psychologist Josh Klapow told ABC News Bensley might have been inspired to impersonate the undead as a result of watching popular vampire-themed entertainment such as The Twilight Saga or HBO's True Blood.