True Blood's Sam Trammell – He's A Daddy Of Twins!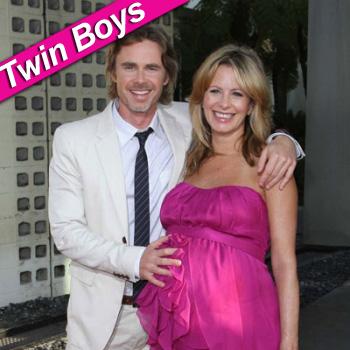 Oh, baby! (Or make that babies!)
True Blood hunk Sam Trammell is a first-time dad after his long-time girlfriend gave birth to twins.
Trammel's partner -- actress Missy Yager -- delivered twin boys on Tuesday.
There's no word on what they named the kids, but a source tells Life & Style magazine: "The couple is very happy that everything went smoothly."
Trammell, 40, is best known for playing shape-shifter Sam Merlotte on HBO's hit vampire show True Blood.
Article continues below advertisement