Marc Anthony Calls Rumors He Cheated With Jada Pinkett-Smith 'Laughable'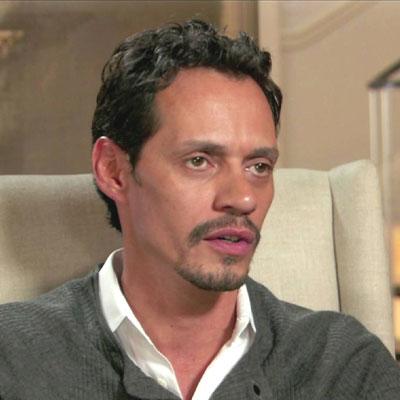 Marc Anthony angrily denied the rumor his marriage with Jennifer Lopez ended because she found out he was having an affair with his HawthoRNe co-star, Jada Pinkett-Smith.
"When something like that happens, it's laughable," Anthony, 42, told ABC's John Quinones on Thursday's Nightline, over the alleged tryst with Pinkett-Smith, who herself was dogged by rumors of an impending breakup with husband Will Smith last month.
Article continues below advertisement
Anthony said when the parties involved initially heard the rumor, "We were laughing, cause we've been friends for years -- Jada, Jennifer, me, him -- for years!"
The I Need To Know singer said that the collateral damage done by the silly rumors, however, is no laughing matter.
"What bothers me is the effect it has on family: To Will and Jada's circle, to their friends, their family, their loved ones," he said.
In the chat, Anthony, a minority owner of the Miami Dolphins, tackled the other oft-repeated rumors that he didn't stay faithful to Lopez, the mother of his three-year-old twins Max and Emme.
"It was a flight attendant, it was the pilot -- I heard it was this guy sitting next to me in a rehab in Houston," he joked. "I've heard it all -- people are trying to peg it on things because it was so shocking."
Article continues below advertisement
Anthony said the reason he and Lopez decided to split after seven years of marriage in July was simply "a realization on both our parts.
"It wasn't shocking. These things happen. It's a decision that we made jointly. And that's how I'll answer that."
Quinones asked Anthony about his sizzling dance with Lopez on last season's American Idol, in which the couple didn't look doomed for divorce.
"It's not the end of that," he said. "This is not a funeral: This is just two people who came together and just realized...that it wasn't sustainable the way it was, and that's that."