Exclusive
Will Smith & Jada Pinkett Get Legal Team Involved After Split Report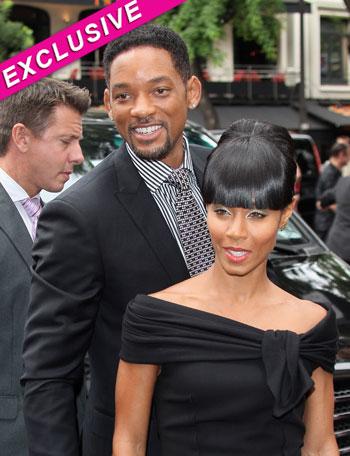 By Amber Goodhand - RadarOnline.com Reporter
Will Smith and Jada Pinkett-Smith are the newest Hollywood couple rumored to be splitting, but after issuing a statement that they are not separating, RadarOnline.com has exclusively learned that the couple is utilizing their legal team regarding the false report.
"Will and Jada are not splitting and they've already got their legal team involved," a source close to the situation told RadarOnline.com.
Article continues below advertisement
"Like any other A-list couple they're used to inaccurate reports sometimes, but when it comes to their marriage, they don't appreciate anyone demeaning it."
According to the source, the power couple has discussed the report with their legal team and will privately decide how to proceed.
"They're good sports and they're laughing about it, but they have to talk about it with their legal council to protect themselves," the source said.
Will and Jada issued a statement Tuesday afternoon, blasting the report, that was published in In Touch Weekly magazine, saying: "Although we are reluctant to respond to these types of press reports, the rumors circulating about our relationship are completely false. We are still together, and our marriage is intact."
Sources close to the couple tell RadarOnline.com they're happily married and hope the issue can be resolved with the help of their legal team.