Dutch Tourist Busted Trying To Smuggle Hummingbirds In His Pants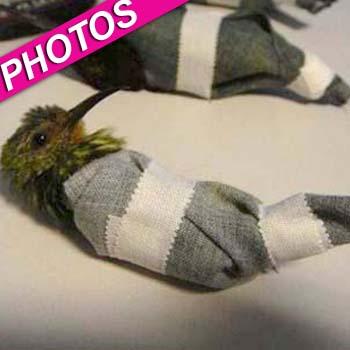 We've heard of ants in your pants.... but... hummingbirds?!!
A Dutch wildlife smuggler thought he invented a foolproof way to import his fine-feathered friends and elude authorities -- line the inside of his pants with the little peckers!
The birds were carefully individually wrapped in cloth and taped, so as to prevent flying the coop, but, unfortunately for the smuggler, they didn't manage to evade authorities.
Article continues below advertisement