Alleged Shoplifter Caught With Lobsters Down His Pants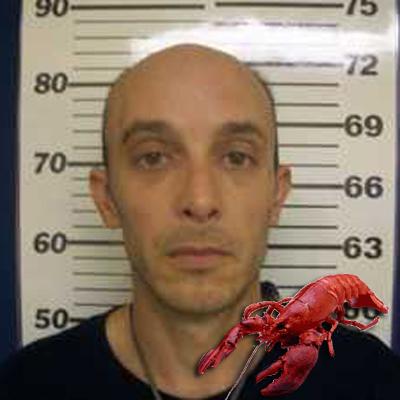 We've heard of having ants in your pants.... but lobsters?
A man has been caught in Biloxi, Mississippi for allegedly trying to steal an array of seafood items along with some meat, by putting them down his pants.
Nathan Mark Hardy was arrested after reportedly being found with two lobster tails, two bags of jumbo shrimp and a pork loin concealed down his pants in an attempt to take them from a Winn-Dixie grocery store, according to D'Iberville Police Chief Wayne Payne.
Article continues below advertisement
Hardy allegedly pulled the pork loin from the waistband of his pants and threw it at an employee when confronted. The would-be thief fell though as he attempted to make his getaway. The pork loin thankfully missed it's target, and police reported they arrived to find Hardy with two lobster tails and two bags of jumbo shrimp in his pants.
The Sun Herald newspaper reports that police arrested Hardy, 35, of Wisteria Lane in Biloxi, and took him to the Harrison County jail.
The officer who filed the arrest report mistakenly listed the lobster tails as 'live lobster' which would of added considerably to the comedy of the incident.
"In all my years in law enforcement, I've seen people shoplift steaks and all kinds of items, but never live lobster," Payne said. "It's a good thing the rubber bands didn't break."
However, after learning of the arresting officer's error and that the lobster were not in fact alive, Payne remarked: "It looks like I've been pinched now."