Man Stuffs $4000 Worth Of Snakes Down His Pants!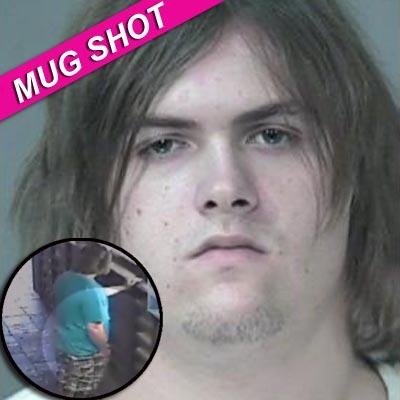 We've heard of Snakes on a Plane -- but snakes in the pants?
22-year-old Eric Fiegel was arrested on theft charges Tuesday, after he was caught on tape stuffing five $800 baby sharp albino boa constrictors into his pants, authorities in Mesa, Arizona said.
Christian Kaleta, the owner of Predators Reptile Center, the establishment that was robbed, told KPHO-TV Fiegel is fortunate he didn't suffer a snakebite during the daring caper.
Article continues below advertisement
"They're always active," Kaleta told the station. "It's amazing they stayed in the guy's pants as long as they did."
Kaleta said that after discovering the expensive snakes were missing, he called around to other local establishments that sell snakes. He said a nearby store, the Arizona Reptile Center, told him that a man had just sold and traded the rare snakes there; the store filed a police report and returning the snakes to Kaleta.