Madonna Slams Lady Gaga's 'Obsession' With Her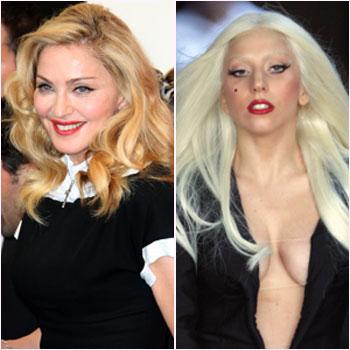 - RadarOnline.com Senior Reporter
Some fans are called Little Monsters and some fans are called "obsessive" and it looks like Madonna thinks Lady Gaga falls into the latter category.
Answering questions at the Venice Film Festival about her criticially panned film W.E. a reporter asked Madge about fans admiring her, including Lady Gaga, and the superstar doesn't seem flattered by the attention.
According to LeSoir the Material Girl curtly replied: "As for Lady Gaga, I have no comment on her obsessions related to me, because I do not know if it is based on something profound or superficial."
Article continues below advertisement
Controversy swarmed around the two women when Lady Gaga released her newest album with the song Born This Way that many remarked sounded incredibly similar to Madonna's hit Express Yourself.
Gaga has been outspoken in her admiration for Madonna, gushing to talk show host Jay Leno: "There is really no one that is a more adoring and loving Madonna fan than me. I am the hugest fan personally and professionally."