Madonna's New Movie Savaged By Critics At Venice Film Festival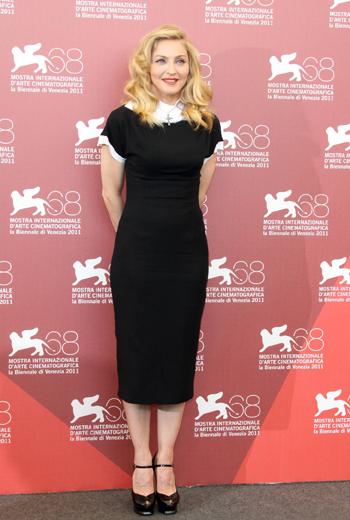 The Material Girl might be a superstar in the music industry, but films? Run for the hills!
W.E. -- that's the title -- directed by Madonna was torn apart by critics at the Venice Film Festival, where the movie premiered this weekend.
The Wallace Simpson biopic is based on the life of the American socialite who married Prince Edward, future King of England, back in 1937, forcing him to abdicate the throne.
Article continues below advertisement
"Burdened with risible dialogue and weak performances, the pic doesn't have much going for it," wrote the movie critic from Variety about the film featuring Abbie Cornish.
"Weird, brown-nosing and slightly vile," chimed Time Out, while the UK's well respected Guardian newspaper called it "an extraordinarily silly, preening, fatally mishandled film."
The singer-turned-actress-turned-director did earn one almost kind review. The Daily Telegraph said the picture was "better than expected."