What's Up With Lourdes? Madonna's Girl Has The Blues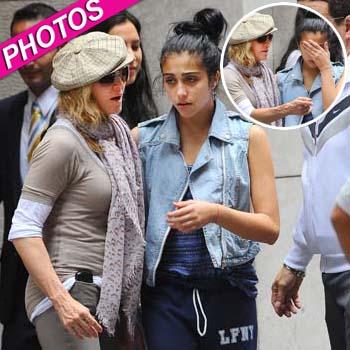 She's a young, beautiful and famous heiress, but Madonna's daughter Lourdes looked like she had nothing to smile about Sunday.
The doe-eyed teen, clad in blue sweats and a denim jacket, wore a long face as she left the Kabbalah Center in New York with her superstar mom, looking at one point as if she was about to burst into tears.
The 53-year-old Material Girl tended to her young, reassuring her as they boarded a luxury vehicle.
Article continues below advertisement