Madonna Bizarre Apology To Hydrangeas — See The Video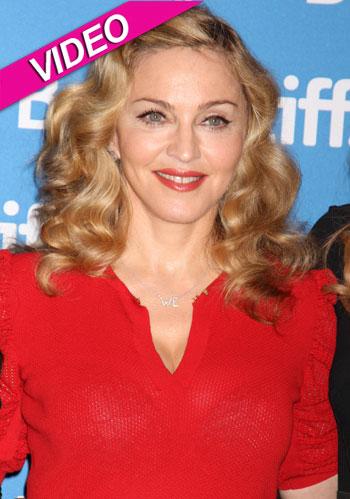 We've heard of people talking to animals, but swearing at flowers is definitely new.
After publicly voicing her hatred of hydrangeas at the Venice Film Festival, Madonna has filmed a video apology to the offended delicate flower, and RadarOnline.com has video of her strange dedication which ends with her insulting them even more!
Shot in the style of a 1920s silent movie, the film - which her rep posted on Twitter - shows Madonna crying into a bunch of hydrangeas and kissing them as melancholy music plays in the background and her lament scrolls across the screen.
Article continues below advertisement
The subtitled commentary reads:
"You have no idea how many nights I have lost thinking how I hurt you.
"Words can not express how sorry I am. To think I may have caused you pain.
"My heart is going to burst with sadness. I need to know in time you may forgive me.
"If I could take back my words I would but I can't, so what I am left with?"
In a bizarre twist, the 53-year-old singer suddenly changes her tune and screams passionately into the camera while flinging down the poor flowers and stomping on them.