Exclusive
DWTS Contestant J.R. Martinez 'Really Brings Home' The Realities Of War, Says Veterans Group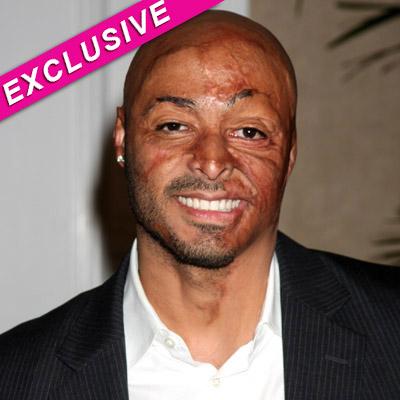 By Alexis Tereszcuk - RadarOnline.com Senior Reporter
J.R. Martinez competing on the upcoming season of Dancing With the Stars really "brings home" the reality of war that "people don't have an understanding of," according to a Veterans group, RadarOnline.com is exclusively reporting.
The 28-year-old Iraq war vet, who was badly injured after the Humvee he was driving hit a land mine while deployed with the Army in 2003, will be dancing into the hearts of Americans this season on the ballroom competition show.
Article continues below advertisement
"I think it is wonderful that he is on the show," Amy Fairweather, program director for the Coalition for Iraq and Afghanistan Veterans tells RadarOnline.com. "People don't have an understanding of the war and the impact it has on people's lives."
"It will be great for them to see how strong and committed a person J.R. is to have come through that," she said about the severe burns he received on more than 40 percent of his body, including his face.
"The war is an abstraction," Fairweather said. "To see a real human being who has been through that, he is one of two million people who have been deployed in the global war on terror. For them to see they are real people and not just a number on the page, when they see him and root for him on the show, it really brings it home."
Martinez spoke to CNN about that fateful day that would change his life forever: "I was trapped inside the vehicle for about 10 minutes, conscious and can literally see my life slipping away from me. You know, my mother is my best friend and I kind of had the visual of my mother, and them handing her a flag and I thought to myself, that's not something I want to put my mother through."
Article continues below advertisement
David Arquette Is Excited To Get His Dancing Shoes On
Fairweather said it will be inspirational for other veterans to see Martinez compete on the show: "They feel invisible in our society so seeing someone who has been through what they have on Dancing With the Stars says that people are taking notice and they are not invisible and they can say: 'That is me.'"
As for his skills on the dance floor, Fairweather said: "I don't know how he dances but service members are physically fit and can learn anything so I'm sure he'll do great."