Exclusive
Chaz Bono On DWTS: 'Gives Me An Opportunity To Reach More People With My Message'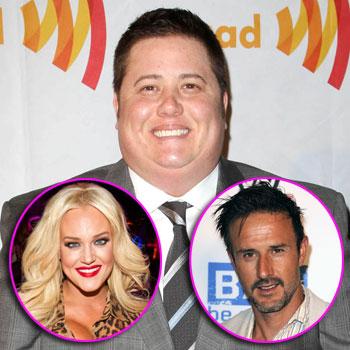 By Amber Goodhand - RadarOnline.com Reporter
Chaz Bono is perhaps the most controversial cast member on this season of Dancing With The Stars, and the transgender star opened up to Ryan Seacrest about it on Wednesday.
"It gave me an opportunity to really physically challenge myself in a way that I hadn't. For so many years I was so uncomfortable in my body and now finally being comfortable in it for the first time, doing something like this was really appealing to me," Chaz told Ryan on his KIIS FM breakfast show about why he chose to do the competition.
Article continues below advertisement
"It gives me an opportunity to reach more people with my message and I also think it's going to be a great time."
Chaz says he was approached by the hit ABC show to be a contestant last season, but was too busy doing press for his OWN documentary, Becoming Chaz.
The 42-year-old even kept his stint on DWTS a secret from his mother, Cher, claiming: "ABC put the fear of God into me" to keep it hush-hush.
"I told her just a couple of days ago. I told her right before Sunday," Chaz said.
"She really thought it was great that I was doing it and wanted to know how I was feeling about it, if I was nervous, how it was going, that kind of stuff."
On Wednesday's announcement of pairings for the show it was revealed that Chaz will be dancing with 23-year-old Lacey Schwimmer, who Chaz said he "digs."
"She's just great! I was so nervous going into it who my partner's going to be... I was really relieved that it's Lacey," Chaz said.
Article continues below advertisement
"She's young and fun and kind of crazy and I just totally dig her. She really has a great attitude for teaching me."
And it looks like Lacey will have her work cut out for her because Chaz says his dance moves are "limited" and he has a "small skill set."
Finally, Chaz told Ryan he didn't know actor David Arquette before the show — who has a transgender sister, Alexis Arquette — but the two shared some "mutual friends and odd connections."