Chaz Bono -- The Final Surgery He Really Wants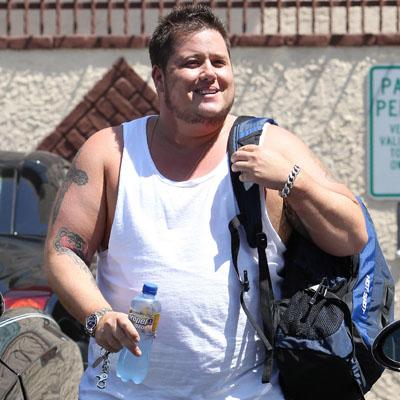 There's one final surgery that Chaz Bono really wants (yes -- 'THAT' one), as he makes his final step in his transition from a woman to a man.
The Dancing with the Stars contestant -- who was born Chastity and began gender reassignment surgery around three years ago -- has undergone a number of operations in his transition, but is now readying himself for the "big" operation, although he is unsure which procedure would be best for him.
Article continues below advertisement
Chaz, 42, -- the son of Cher and her late ex-husband Sonny Bono -- told Australia's 2Day FM radio station: "So far I'm on hormones and I've had a hysterectomy and I've had my top surgery, and I'm still at this point researching all the information about bottom surgery before I make a decision about that.
"It's a big surgery that one and it's not totally perfected and it's something I want to really make sure 100 per cent that the procedure that I decide to do is the right one for me.
"At this point it's very much something I'd like to do. I'd like to have a penis and I feel very comfortable as a male now.
"Basically, there's two major procedures, very different ones. One you use everything you already have, which grows from the hormones and is fully functioning, but smaller than the average male's penis.
"The other takes skin grafts from areas that could make those areas not work as well and not having as much feeling as you had before, not having as much sensation, and needing help to function."
Article continues below advertisement
Chaz -- who has been in a relationship with Jennifer Elias for five years -- also told how well he's been accepted by the male community, in particular when it comes to using public bathrooms.
He told Australia's 2Day FM radio station: "The first time it was a little scary, you don't want to get hurt, have some person beat you up or something, so I was little scared for a time, but it really isn't a big deal at all, no.