Exclusive
Rebecca Zahau's Friend: Jonah Shacknai 'Didn't Think She Would Commit Suicide'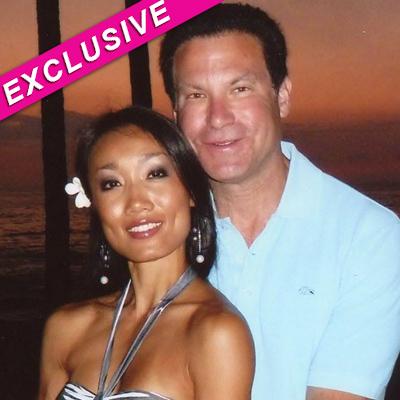 By Alexis Tereszcuk - RadarOnline.com Senior Reporter
At Rebecca Zahau's funeral, just days after she was found hanging, naked, with her feet and hands bound, one of her friends encountered her billionaire boyfriend and thought he was acting unusual, RadarOnline.com has exclusively learned.
Jennifer Jasionowski, who was friends with Rebecca for years before her death, said she was mourning her friend when Jonah Shacknai approached her at the funeral and struck-up a conversation.
Article continues below advertisement
"When we said we didn't think that she would have committed suicide, Jonah agreed with us and said 'Yeah, I wouldn't think that either. I guess you never know,'" Jasionowski told RadarOnline.com.
She asked him if Rebecca had shown any signs of depression and claims he told her "no."
Jasionowski told RadarOnline.com that Shacknai then asked her: "Do you know anyone that would want to hurt her?" She said she quickly told him: "No, I don't know anyone that would want to hurt Rebecca."
Jasionowski says she asked Shacknai if he knew of anyone that wanted to hurt him and he replied "no" and he told her they were unsure what had even happened with his 6-year-old son Max, who suffered a terrible accident while under Rebecca's care, and subsequently died just days later.
According to police, Shacknai left Rebecca a voicemail message shortly before she allegedly committed suicide at her boyfriend's historic mansion in Coronado, California, telling her that Max's condition had worsened, but her friend told RadarOnline.com that he never mentioned that at the funeral.
Article continues below advertisement
"He told me that the last time he saw Rebecca was when they had dinner with some friends earlier in the evening but he didn't say who they were with. He didn't mention leaving her a voicemail at all," she said.
Jonah Shacknai Attends Girlfriend Rebecca Zahau's Funeral
The San Diego authorities have closed the case, ruling Rebecca's death a suicide, but as RadarOnline.com exclusively reported, they are willing to re-open the case if credible evidence is brought to them.