Rebecca Zahau Did Not Get On With Boyfriend's Ex-Wife, Says Sister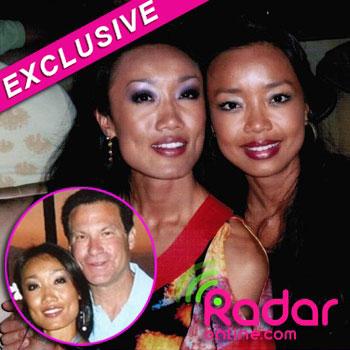 By Jen Heger - RadarOnline.com Legal Editor
Rebecca Zahau didn't get along with her boyfriend, Jonah Shacknai's ex-wife, Dina Shacknai, according to Rebecca's sister, Mary Zahau, RadarOnline.com is exclusively reporting.
Rebecca, 32, was found naked and hanging from a balcony at Jonah's Coronado mansion on July 13, just two days after Jonah's 6-year-old son, Max suffered a horrific fall while under her care -- he subsequently died from his injuries. Rebecca's death was ruled a suicide, something her family vehemently disagrees with.
Article continues below advertisement
"Becky was extremely close with Max. They loved each other very, very much. Dina was jealous of that relationship between her son, and Becky," Mary Zahau tells RadarOnline.com exclusively. "Max would spend so much time with Becky and then go home and tell Dina how much he loved Becky. If there was a school function or Max had a soccer game, Dina would sometimes demand that Becky not be there,"
Dina Shacknai demanded a meeting with Rebecca when she began dating Jonah. "Dina wanted to know who was going to be around her son. Becky agreed to meet her. It wasn't the greatest meeting but Becky got through it. Dina and Becky never got into any verbal or physical fights but there was definite tension," Mary says.
"While Rebecca and Max shared a very close relationship, Max absolutely loved and adored his mother, Dina, and the two relationships simply cannot be compared. Dina was Max's mom, and certainly that was the strongest bond Max had with any woman," a source close to the Shacknai family states.
Jonah Shacknai Attends Girlfriend Rebecca Zahau's Funeral
As RadarOnline.com previously reported, cops determined Jonah and Dina Shacknai were keeping vigil at their son's hospital bedside the night Rebecca died. "We concluded beyond a shadow of the doubt, that neither Jonah or Dina were at the house that night. Jonah and Dina were at the hospital at Max's bedside, or at the Ronald McDonald house, across the street from the hospital," Lt. Nesbit told RadarOnline.com.
MORE ON:
Celebrity Justice
Article continues below advertisement
Cops said one of the reasons Rebecca might have killed herself was because she had been depressed in recent months. "If my sister was indeed so depressed, why did Jonah let her take care of Max? Rebecca spent so much time with Max, she would drive him from school to soccer practice all the time. It just doesn't make sense," Mary states.
The Zahau family wants cops to re-open Rebecca's case, "my sister didn't kill herself, Becky never would have done that," Mary Zahau says.