Ben Stiller Wants Jennifer Aniston To Get Naked (For Charity)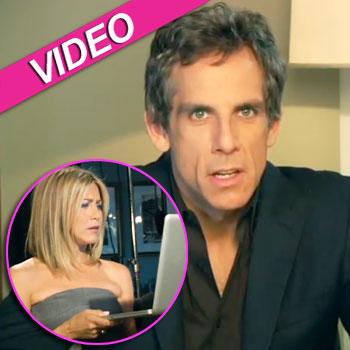 By Alexis Tereszcuk - RadarOnline.com Senior Reporter
What better way to raise money for charity than for Jennifer Aniston to get naked?
That's exactly what Ben Stiller thought, so he's decided that he is going to name his education-focused charity the See Jennifer Aniston Naked Foundation and he released a funny video where he shows just how supportive the gorgeous Jennifer really is of his charitable efforts.
Article continues below advertisement
The Derek Zoolander Center for Kids Who Can't Read Good And Wanna Learn To Do Other Stuff Good was a strong contender for the name of the charity, but alas, it is Jennifer naked that Ben knows will draw in the money for the foundation.
So check out the video on RadarOnline.com to see if Jennifer gets naked, or log onto SeeJenniferAnistonNakedFoundation or the Stiller Foundation page on Facebook.