Jennifer Aniston And Justin Theroux Hold Hands In NYC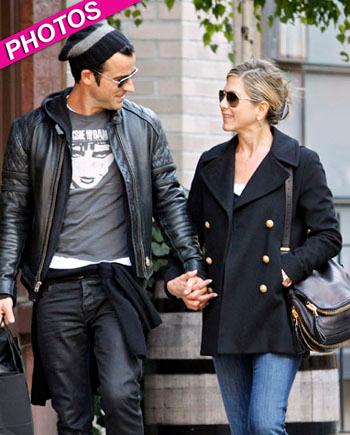 With her ex-husband Brad Pitt 3,500 miles away in London, Jennifer Aniston took to the streets of New York, hand-in-hand with her new love Justin Theroux.
The two looked relaxed and very much in love in their look-alike casual outfits in the city's West Village Sunday afternoon.
Aniston has taken the high road and not responded to the controversy created when Pitt told Parade magazine his life while he was married to Aniston was uninteresting, and that his current mate Angelina Jolie was the best thing that ever happened to him.
Article continues below advertisement