Bikinis! 10 Sexy Emmy Winners Stripped Down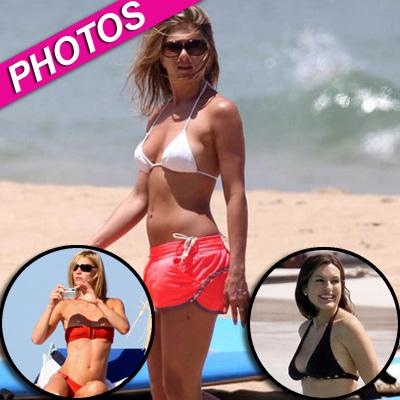 By Leah Ornstein - Radar Style & Beauty Editor
The Emmy Awards are just around the corner, so what better time to take a walk down memory lane and check out 10 ravishing recipients of top TV honors stripped down into skimpy bikinis?
Jennifer Aniston has more than just a perfect 10 bikini body, the super sexy star also has a gleaming Emmy Award on her shelf at home! Jen scored the award for Lead Comedy Actress in 2002 for her role as Rachel on the hit show Friends.
Article continues below advertisement
And Claire Danes may be known as a big screen bombshell, but the sexy thespian is also an Emmy Award winning actress. The flawlessly figured fox scored the award for Outstanding Actress in a TV Movie, Miniseries or Dramatic Special for her HBO movie Temple Grandin.
Talk about a hot cop! Hollywood royalty Mariska Hagitay (her mom is old Hollywood bombshell Jayne Mansfield!) scored herself Lead Drama Actress Emmy for her role on the hit show Law & Order: Special Victims Unit.
What other television vixens have scored Emmy Awards? Click here to find out.
The 63rd Primetime Emmy Awards will be held this Sunday, September 18 in Los Angeles.