Ex-Playboy Playmate Guilty Of Attempted Manslaughter Of Husband, Jailed For Nine Years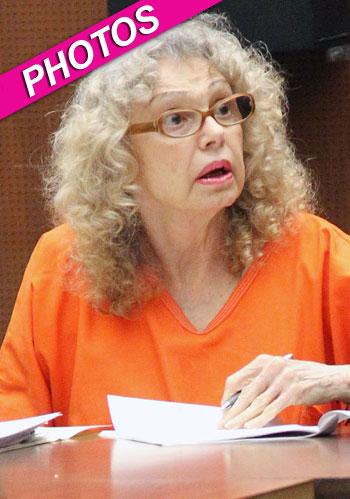 Former Playboy Playmate Victoria Rathgeb has been sentenced to nine years in prison after pleading no contest to the involuntary manslaughter of her husband, RadarOnline.com has learned.
The 66-year-old ex-glamour model admitted that she shot her husband of 25 years, Bruce Rathgeb, in the back at their West Hollywood apartment in October 2010 and caused him great bodily harm.
In exchange for her guilty plea, Judge Barbara R. Johnson of the Los Angeles Superior Court dropped the charge of attempted murder against Rathgeb, and sentenced her on Wednesday to nine years and ordered her to pay $70,000 to the state victim restitution fund.
Article continues below advertisement
The couple were both high on methamphetamine and had been drinking at the time of the incident. Bruce Rathgeb, who has since recovered from his injuries, was present in court but he did not comment on the verdict.
As RadarOnline.com previously reported, Bruce testified in January that he left the couple's apartment on October 16 after his wife accused him of being unfaithful, and that he was waiting for the elevator door to open when he saw his wife about eight feet away.
"Quickly she just aimed and fired at me,'' he said, telling the judge that he smelled gunpowder and felt burning and stinging on the left side of his body.
He said that his wife then put a small plastic bag in his mouth, which he spit out, and that she walked back to their apartment.
He testified that he passed out and later woke up in the hospital "in terrible pain.''
"They tried to take the bullet out. I guess it was close to the heart so they left it in,'' he said.
Article continues below advertisement