Exclusive
Demi Moore & Ashton Kutcher Break Up: On Twitter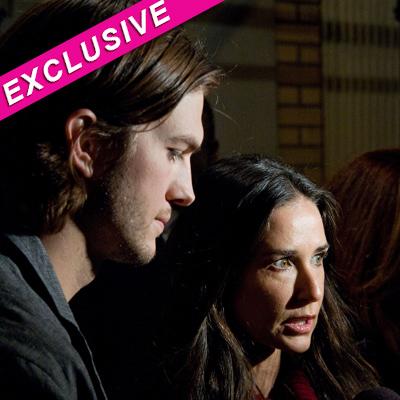 Sometimes actions speak louder than words.
Demi Moore is no longer one of the 671 people Ashton Kutcher follows on Twitter, RadarOnline.com is exclusively reporting.
And it appears Demi stopped following Ashton as well for a period of time, and only recently began to "follow" him again.
Here's how Twitter works: When you subscribe to and "follow" someone's profile, they show up on your profile under your list of "Following" in the exact order that you began following them, with the most recent near the top.
Article continues below advertisement
In 2009 Ashton became the first person on Twitter to reach one million followers, a feat that he reached with a "follow" and support from his wife, Demi.
So why does Ashton's Twitter handle appear as one of the 20 most recent people Demi's started following? At some point Demi must have "unfollowed" Ashton and is now following him again.
As RadarOnline.com previously reported, Demi and Ashton are on the brink of a divorce amid a recent fling that he allegedly had in San Diego on their sixth wedding anniversary weekend with a 23-year-old woman named Sara Leal.
Demi has yet to speak out publicly on the reports, but sources told Star magazine: "Ashton was a serial cheater, and Demi just couldn't take it anymore. She didn't deserve to live that way. It's a painful time for Demi."
These days a "break up" on a social media network speaks volumes!
UPDATE: Ashton now appears to be following Demi on Twitter, but at time of publication and numerous reviews of his page, he was not.