Casey Anthony's Parents Answer Abuse And Perjury Claims In Final Dr. Phil Interview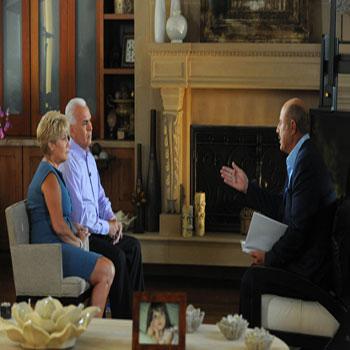 In the final installment of his explosive interview with Casey Anthony's parents, Dr. Phil McGraw grilled Cindy and George Anthony on some of the hottest button issues of the murder trial.
On the show, Dr. Phil questions George on his daughter's allegation that he abused her, a claim made during opening statements in the trial. As he has all along, George vehemently denied it had ever happened.
Article continues below advertisement
He also revealed, with more than a little touch of sadness, that he thinks Casey might one day have a relationship again with her mother and brother, but thinks it is unlikely he and his daughter will be able to reconcile.
The talk show doc asked Cindy Anthony to explain her on-the-stand claim that it was she, and not Casey, who had researched chloroform on the Internet.
The prosecution claimed Casey had drugged her daughter Caylee before suffocating her, and that a search of chloroform had been found on her computer. Cindy testified that it was she, not Casey who had done the research, and for reasons that had nothing to do with murdering little Caylee.