Casey Anthony's Camp: Ex Trying To Exploit The Situation' With Book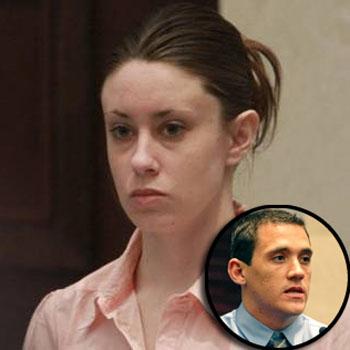 A rep for Casey Anthony's attorney Jose Baez said a planned book from Anthony's ex-fiance Jesse Grund is just a ploy to make money off the tragic situation.
Grund, who was with Casey from January 2006 until June 2006, has been shopping around a book proposal that would shed new insider insights on America's most notorious mom, according to Tuesday's New York Post.
Baez's rep said Grund has been anxious to hop in the limelight of the most-watched legal case in years.
Article continues below advertisement
"I found Mr. Grund to be very interested in serving himself ... prosecutors told me that Jesse was upset that he wasn't called as a witness," the rep told the paper. "He was adamant about being called in to be a bigger part of the case.
"Jesse Grund and his father Richard have traveled to New York more than any other group to do interviews, and I would say the same about George and Cindy Anthony."
The rep said, "There have been many witnesses trying to exploit the situation; this is nothing new.
"People are more concerned with making money than anything else."
In the book pitch, Grund claims he knows "what events in her life have molded her into the vilified Casey Anthony.
"The story played out," he wrote, "has a deeper, darker unknown element to it."
RELATED STORIES:
Amanda Knox Murder Appeal: Victim Meredith Kercher's Sister Speaks Out