Casey Anthony Ordered To Pay $97,000 To State Of Florida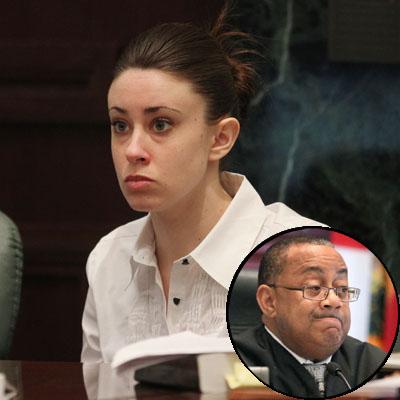 By Alexis Tereszcuk - RadarOnline.com Senior Reporter
Casey Anthony has been ordered by a judge to pay the state of Florida $97,676.98 toward the costs from the investigation into her missing daughter, RadarOnline.com has learned.
Orange County Judge Belvin Perry ruled on Thursday that Anthony, 25, must pay the costs since she was convicted of lying about Caylee's disappearance to law enforcement and causing them to look for her missing daughter when she knew that the toddler was already dead.
Article continues below advertisement
Casey's defense team claimed in the opening arguments of her trial that Caylee accidentally drowned in the family pool on June 16, 2008 and then said she told lies to cover up her death.
The money that Casey must pay will to go various agencies:
*$61,505.12 to the Florida Department of Law Enforcement
*$25,837.96 to the Orange County Sheriff's Office
*$10,283.90 to the Metropolitan Bureau of Investigation
*$50 to the State Attorney's Office
Casey Anthony is currently living in Florida serving her one year of probation from her check fraud convictions. She was acquitted of murdering her daughter Caylee in July and released from jail a few days later.
Her mother Cindy Anthony, told Dr. Phil that "her worst nightmare had just unfolded right in front of me," when she learned Caylee had been missing for 31 days.